'Love & Hip Hop: Atlanta' has been garnering major BUZZ since the premiere, but Vh1 is brewing new messy drama to pull viewers back in to the original 'Love & Hip Hop: New York' now that Jim Jones, Chrissy Lampkin, and Emily B left...
Reportedly
, Joe Budden & his on again off again girlfriend video model Tahiry have joined the cast...
Joe gets around, he is known to have very tumultuous relationships with his girlfriends. Joe & Tahiry were together for 5 years until they broke up in 2009, then things got nasty when they went for each other throats airing their dirty laundry.
Then, Joe hooked up with Somaya Reece... <who is being BEGGED by LHHNY producers to return for season 3, despite being shunned last season with hardly any air time but now she serves a more sinister purpose -- so she's useful>...
All good things come to an end, eventually Joe & Somaya broke up and ALSO went hard at each other in interviews, videos, social networking sites the whole nine yards. Somaya claimed he couldn't get it up, and Joe called the feisty Latina a 'crazy biatch'.
Things became fiery between Somaya & Tahiry, when the latter recorded footage of her mocking the Latina rapper and a feud was born.
Moving on, another video heaux that may be joining LHHNY is Esther Baxter, Joe's most recent ex-girlfriend.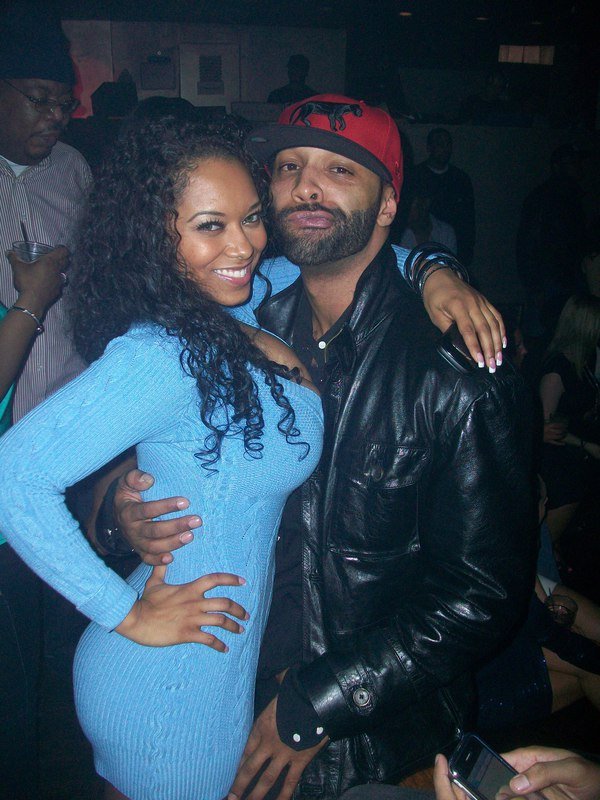 If you recall, about a year ago Esther started an uproar when she claimed Joe beat her so badly that he killed their unborn baby she was carrying. The video vixen even shared graphic photos of her dead fetus that she had miscarried in the toilet.
This past December, Joe and Tahiry are said to have reunited and LHHNY will showcase their relationship.
WELL, from the looks of this MESS...LHHATL might have some competition...